Race style aluminium / alloy seats
Lotus race style seats.
This is an authentic copy of the aluminium seats as used in Lotus 11s, 15s and early 7s. It is also suitable for a variety of other race and sports cars.
It's actually very comfortable with the minimum of padding (not supplied) to the base, and is very light. A very rapid race Caterham has one fitted. It is 390mm wide at the base. I can make these to different widths. Please contact with details.
Do not confuse these with lower quality aluminium seats sold elsewhere. These are in keeping with period style race cars, and I have sold various ones which have been fitted into ACs, Alfa Romeos, TRs and a few others. 
These are normally supplied with cut outs to suit harnesses.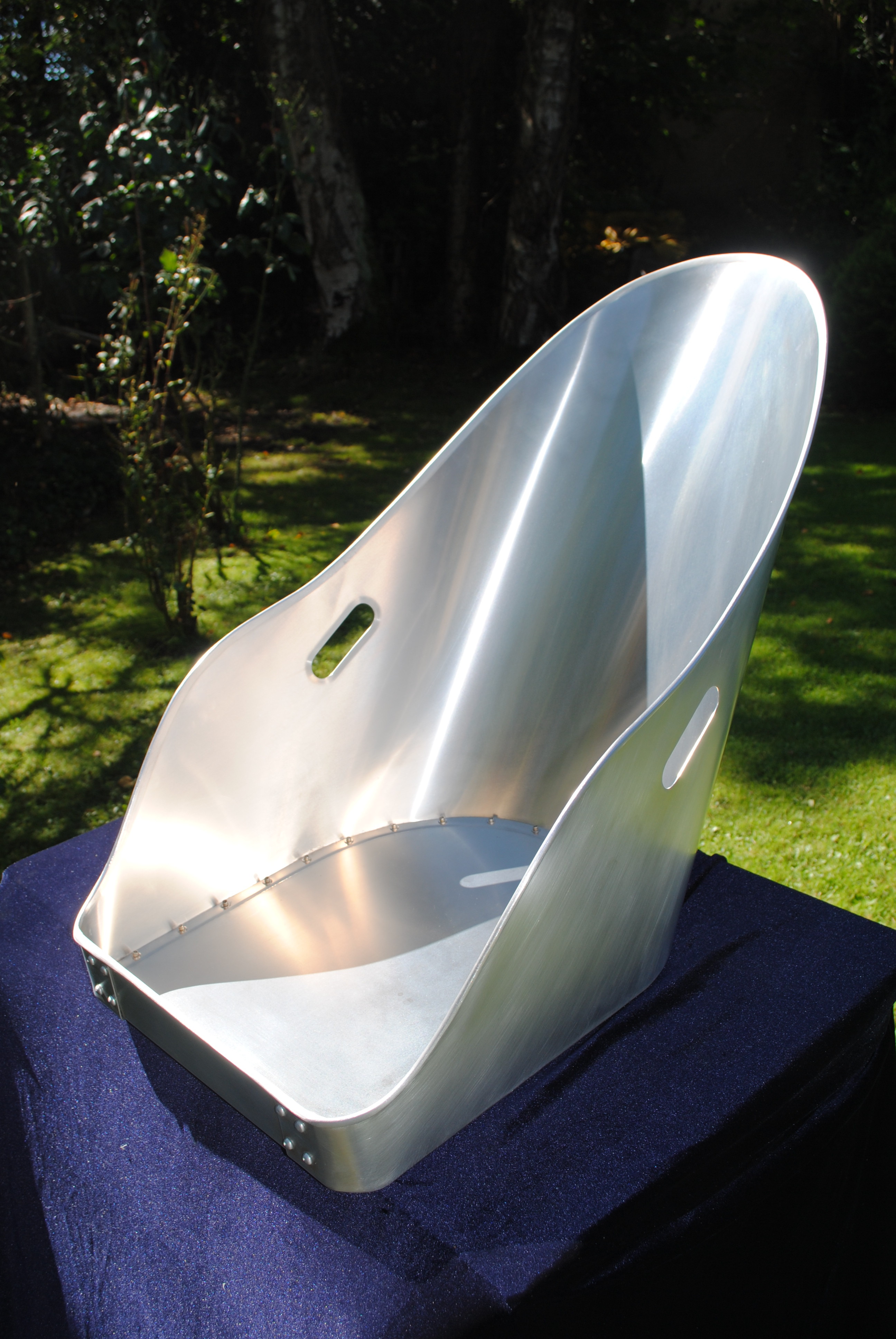 Price; £425 (no vat).
A pair fitted to a very nice Caterham. 
Jaguar E-Type XKE Lightweight style aluminium seat.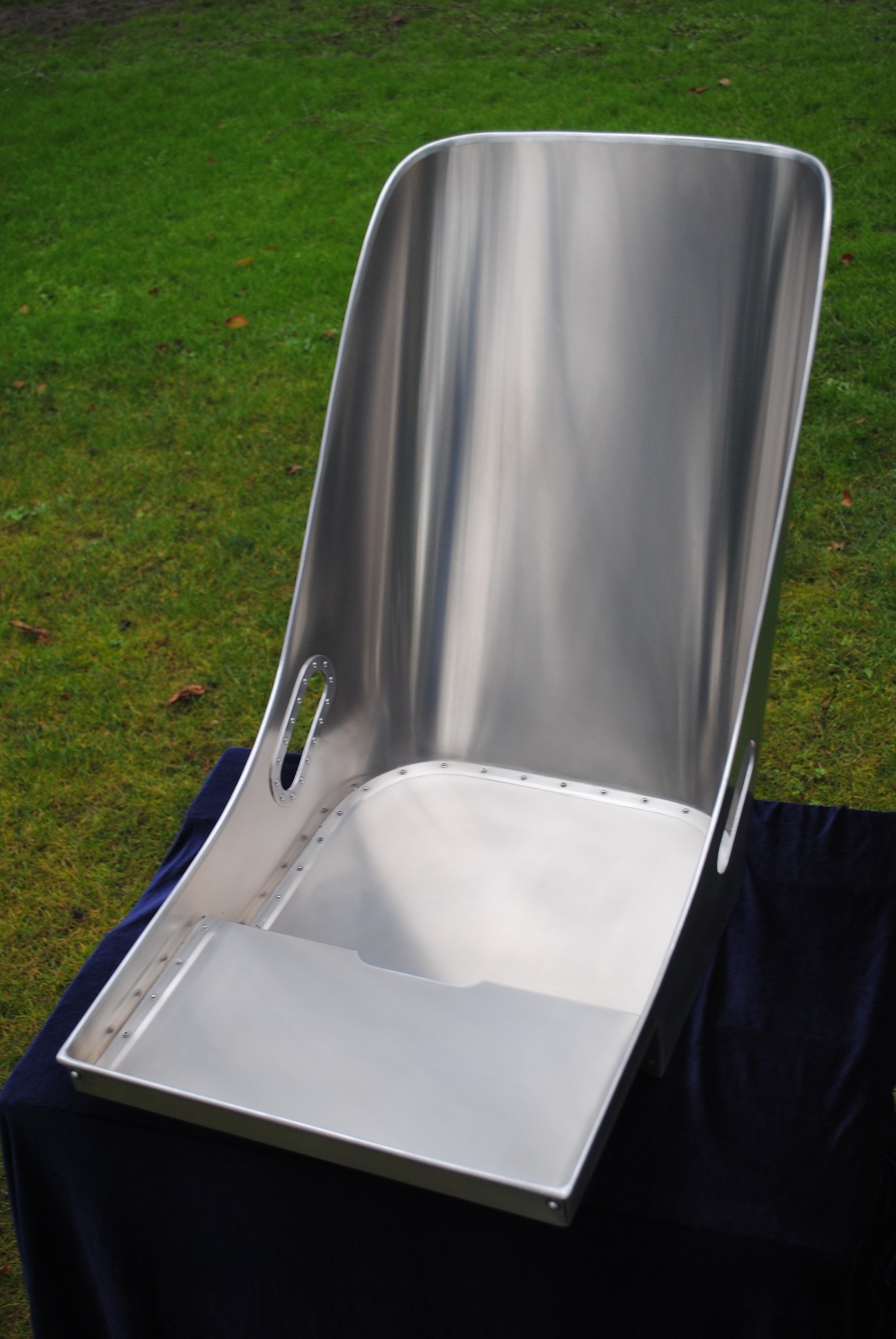 We make a lightweight style aluminium seat (not trimmed) which is a copy of those fitted to the original Lightweight E-Type cars. These seats are of the highest quality and the best available.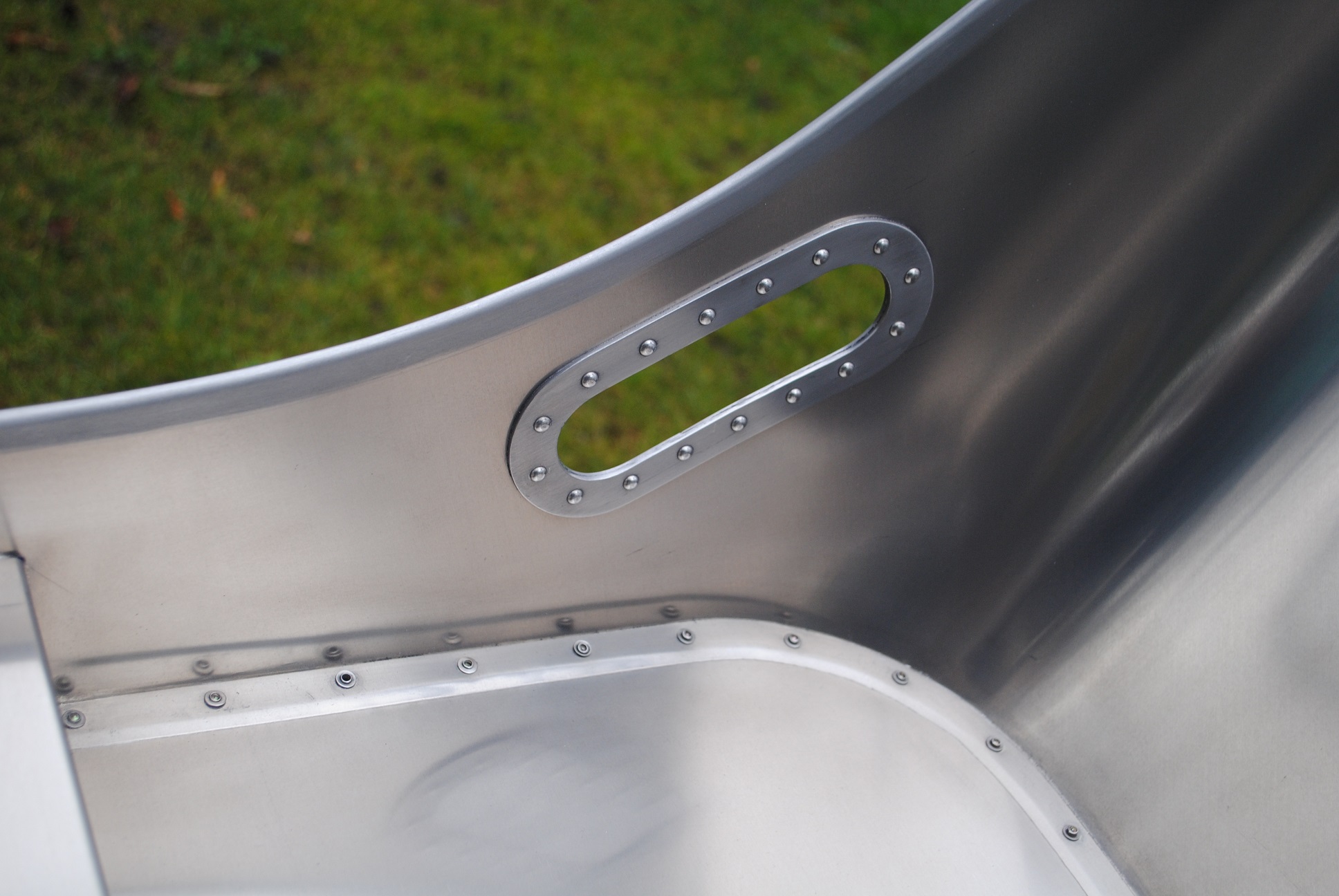 At the customers request, these two seats had larger than standard cut outs for the seat belt harness.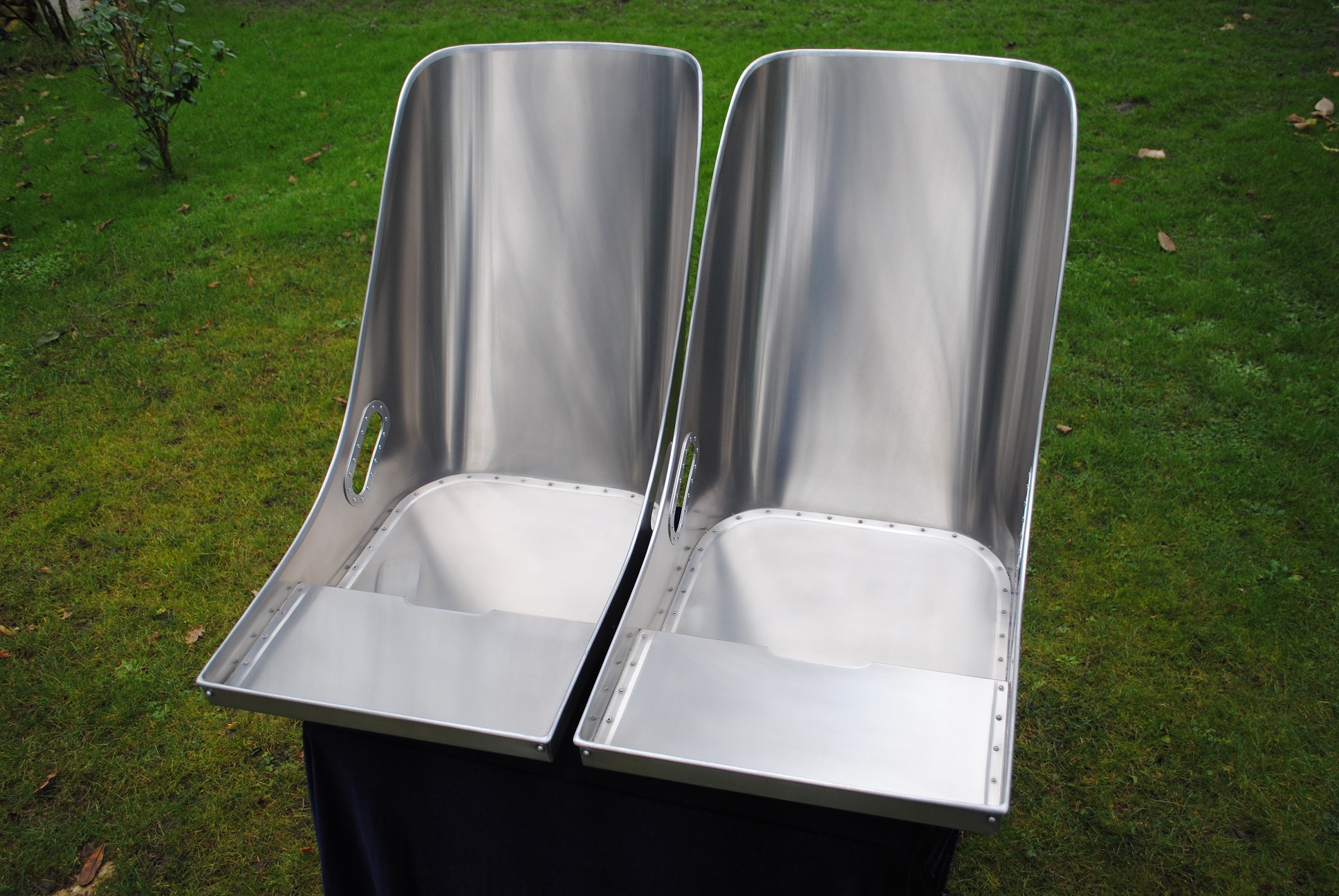 Price: £695.00 each (no vat to pay).
Kieft 500cc race seat.
This is an aluminium seat that I recently made for a customer's Kieft racing car.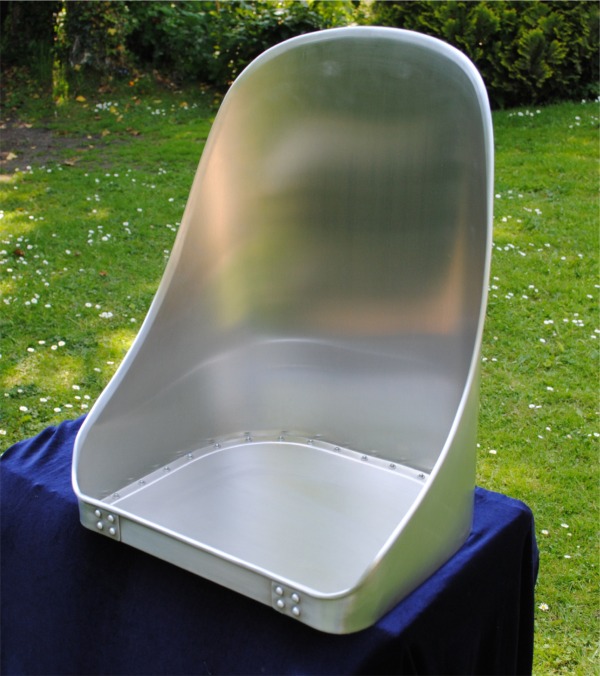 Please contact for details.