These pictures show an aluminium fuel / gas tank that I made for a Lister Jaguar 'Knobbly'. It is of the very highest quality.
I have welded this tank in such a way as to replicate the gas welded originals. This manner of fabrication looks 'period' and not like a modern TIG welded angular box.   
This tank is fully FIA race compliant. It is safety foam filled and has an additional fuel cap within the large filler cap as explained further down this page.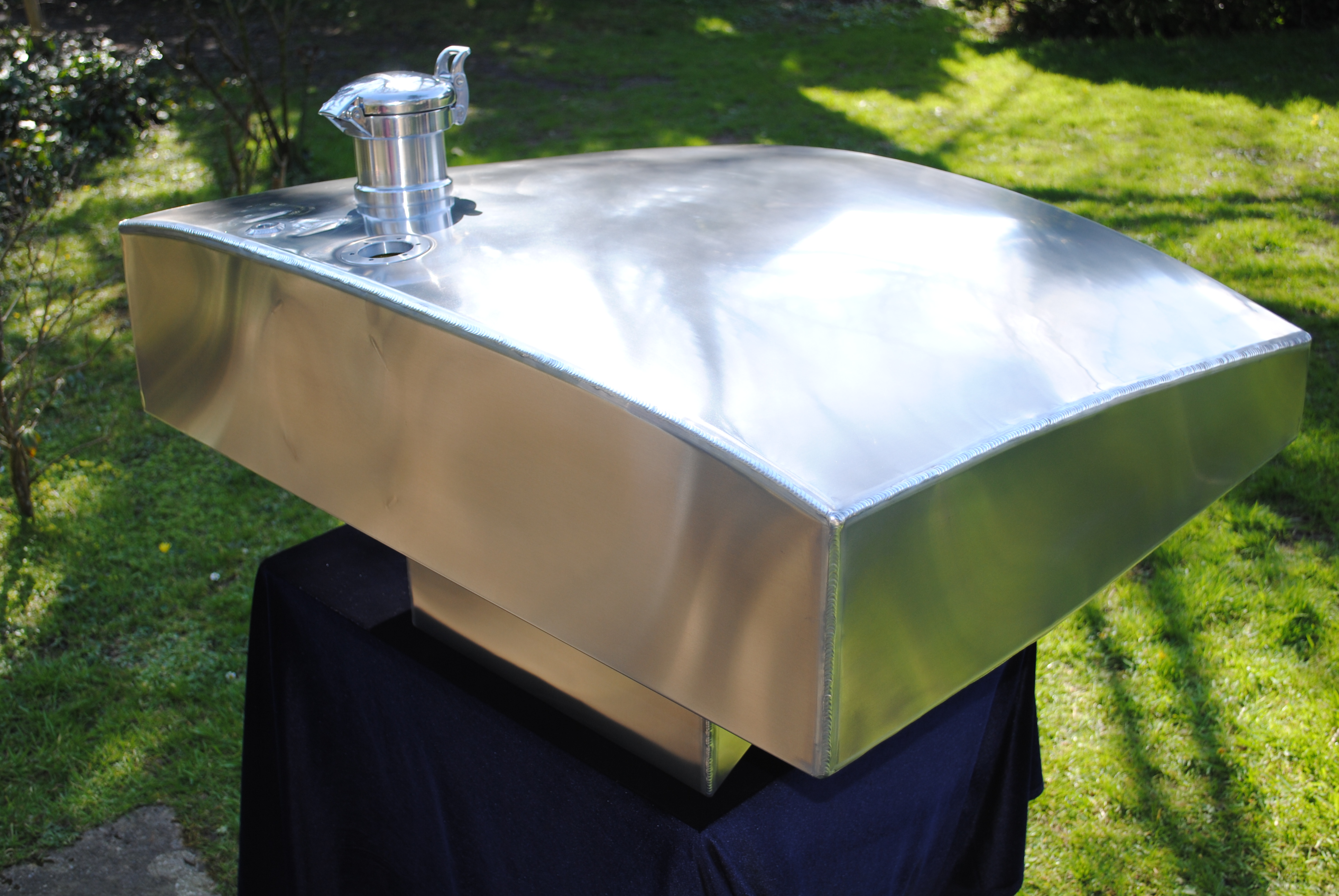 I have wheeled some three dimensional shape onto the top panel of this very large capacity tank to compliment the rear panel work of the car that it fits within.
The sender unit mount is a machined unit which is welded in place on the inside. It comes complete with a new gasket and x6 stainless steel retaining bolts and washers. A standard E-Type fuel sender unit will fit, therefore ensuring an easier match to the Jaguar based instruments. The lever arm sender unit will not be fouled by the safety foam.
The fuel pick up sits in a lower sump and this design ensures a constant fuel supply during cornering and acceleration. 
The example shown has a -8 AN Aeroquip style fuel outlet, and a breather. I can make the tank with whatever fittings are required.
The tank uses the 3 1/2″ alloy fuel cap which protrudes through the rear headstock. The internals of the foam filled tank are designed to allow quick refuelling without the usual fuel splash back and/or back pressure causing the fuel pump nozzle to constantly 'click off'.
The tank shown also has a threaded mount to fit a one way breather valve (FIA requirement).
I am happy to make these tanks with variations to this design including different shapes / capacities and for fuel injection.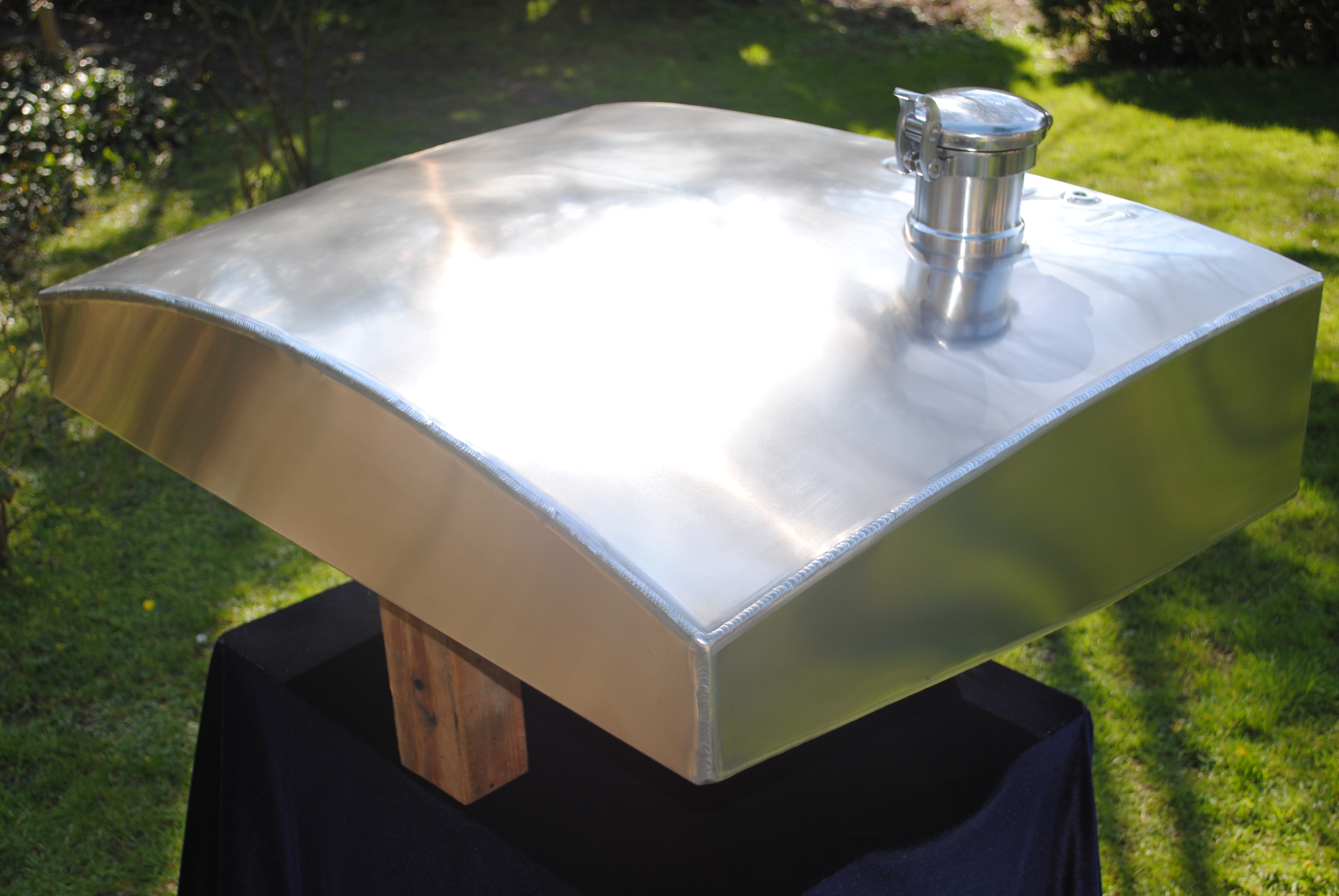 The picture below shows a hidden additional filler cap within the large lightweight style flip cap. It is an FIA race requirement that the filler cap is within the bodywork of the vehicle and the additional cap is within that bodywork. This design is proven, and accepted by race scrutineers. Refuelling is an easy procedure.
The picture clearly shows the quality.
Price:  POA