I have made a number of tanks for various Lamborghini models. They are of the highest quality and are sensibly priced. Please enquire for details. They are all made by myself and like all of my products I ensure that they are correct.
I have supplied these tanks to both private owners and Lamborghini specialists both in this country and abroad.
Should you be interested in a fuel / petrol / gas tank to suit any model of Lamborghini, please contact for details.
Lamborghini Jarama
The pictures above and below show an aluminium fuel tank that I made to suit a Lamborghini Jarama.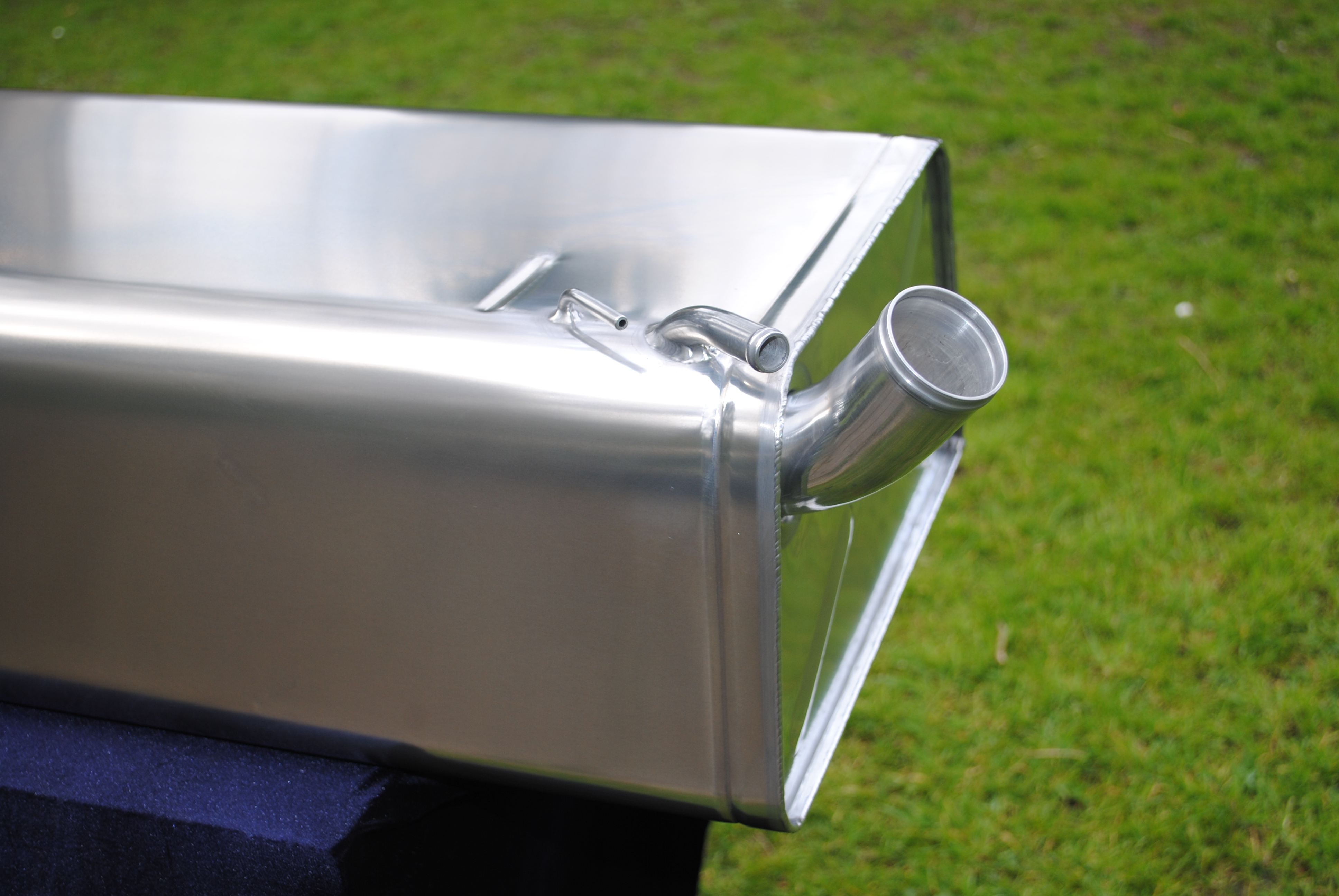 The baffled tank is a straight swap for the original steel tank but is made with some improvements. These are the placing of an additional baffle near to the fuel filler neck to prevent fuel surging up the filler neck and spilling out of the petrol cap when cornering. I have also placed a small container within the tank immediately above the threaded fuel supply fitting which ensures there is a constant supply of fuel when cornering etc and eliminating fuel starvation issues.
The fuel sender unit mount is a machined fitting which is welded in place on the inside. It comes complete with six stainless steel Allen headed bolts and washers to retain the sender unit (not included) and a new gasket.
The picture here clearly shows the quality of the welding and manufacture.
Price:   £POA (no vat to pay)