Ferrari petrol / fuel / (gas) tanks.
I am able to make any aluminium tank to suit the complete Ferrari range from an early 1950s model through to more recent models such as the 308 and Daytona.
This would include riveted tanks, gas welded later versions and more recent TIG welded examples.
These can also be made with modifications such as safety foam filling making the car suitable for FIA race events, or making an authentic looking shell to contain bag tanks.
These would be the best quality available. Please contact for details.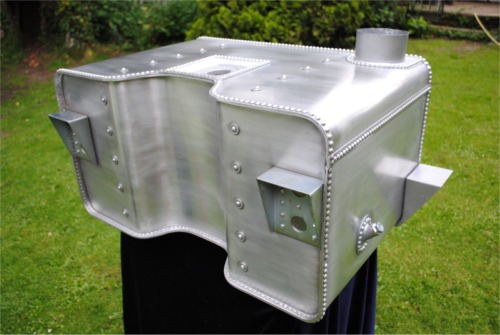 Ferrari 250 SWB tank.
Ferrari 275 twin fuel, petrol, gas tanks.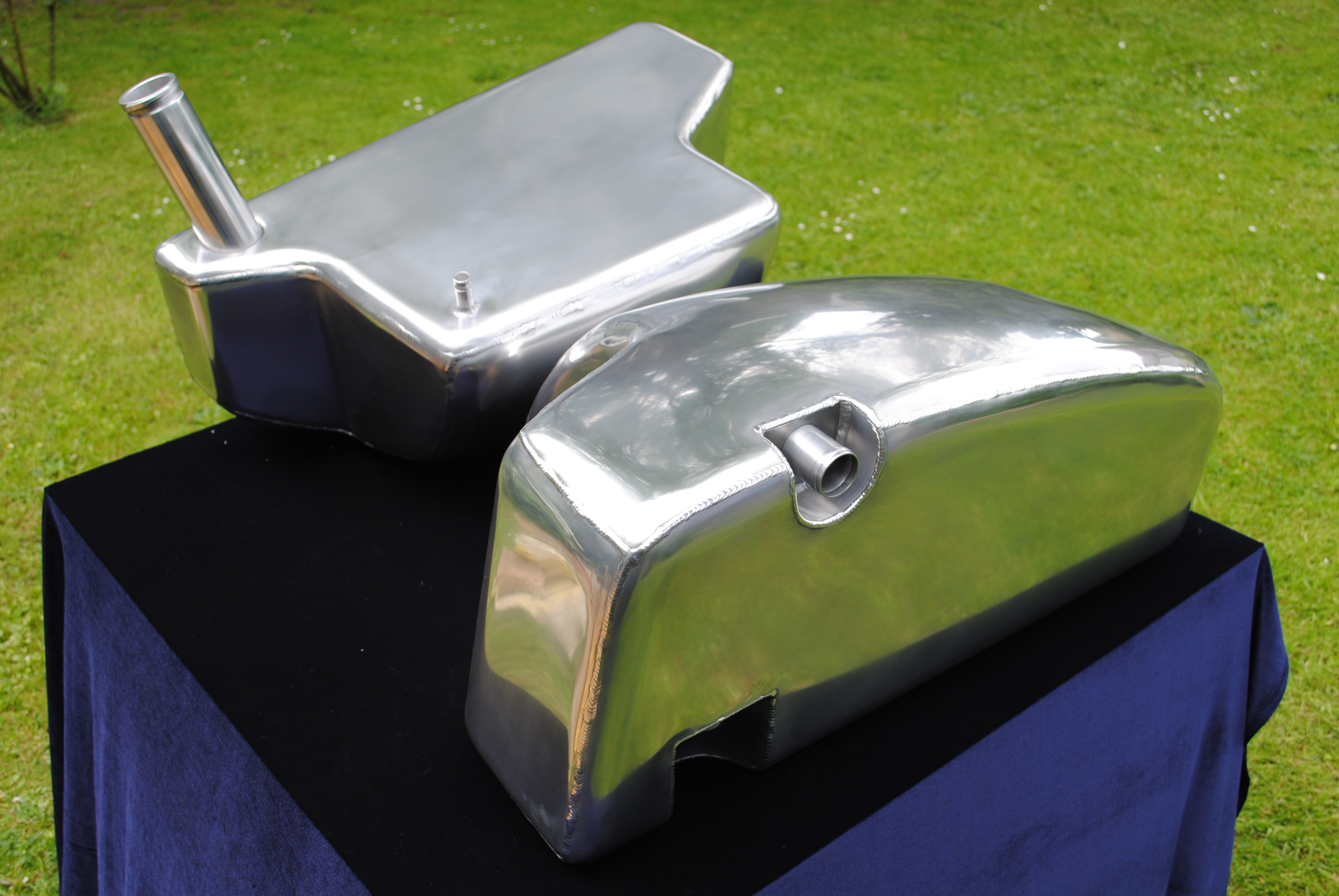 These pictures show a pair of aluminium Ferrari 275 twin tanks that I recently made.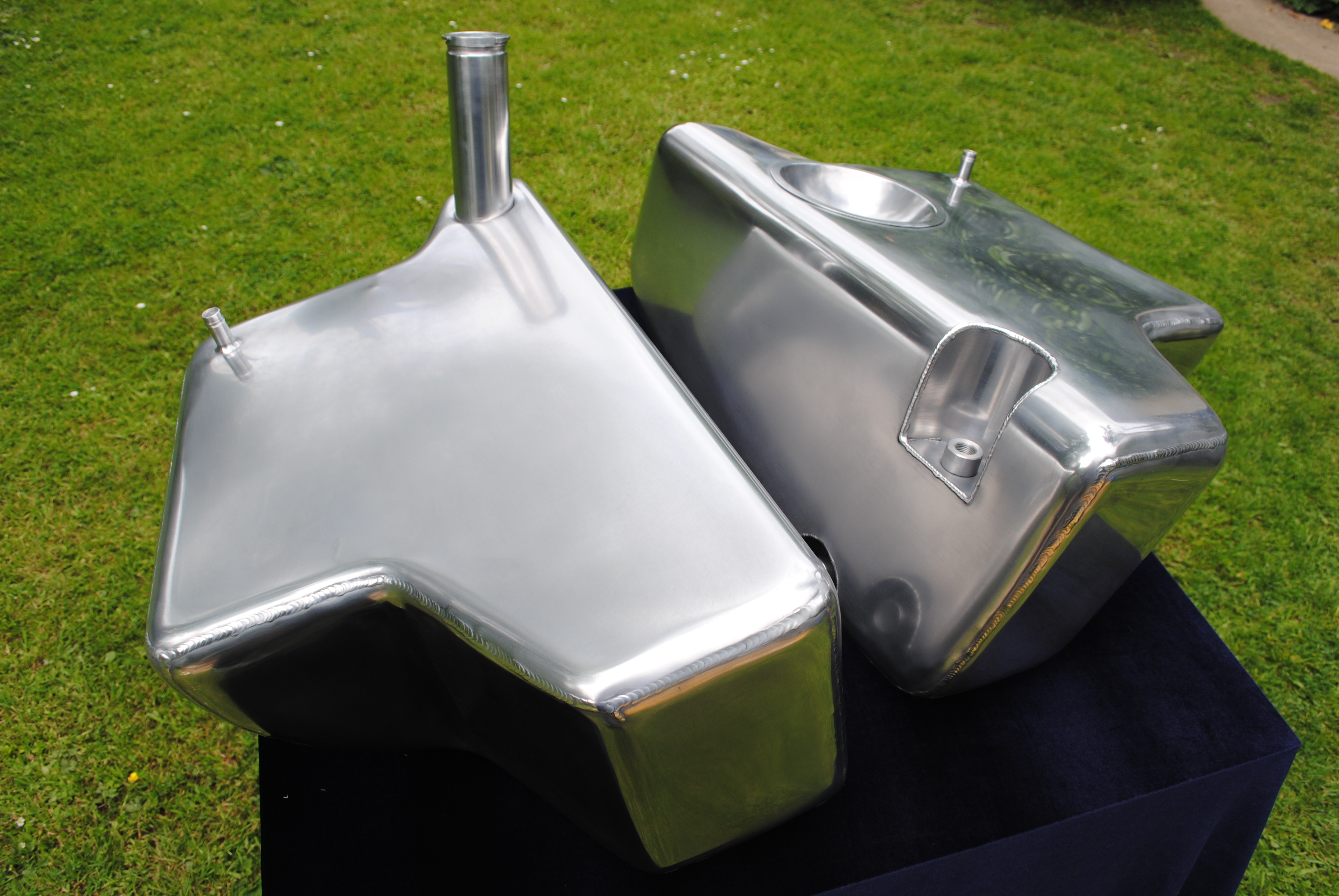 They are direct copies of the original aluminium tanks.
The above picture shows one of the original tanks compared with the one that I have made.
Whilst making the tanks I improved the design of the fuel pick up within the tank. The sender unit mount is a machined aluminium fitting which allows the original sender unit to be fitted.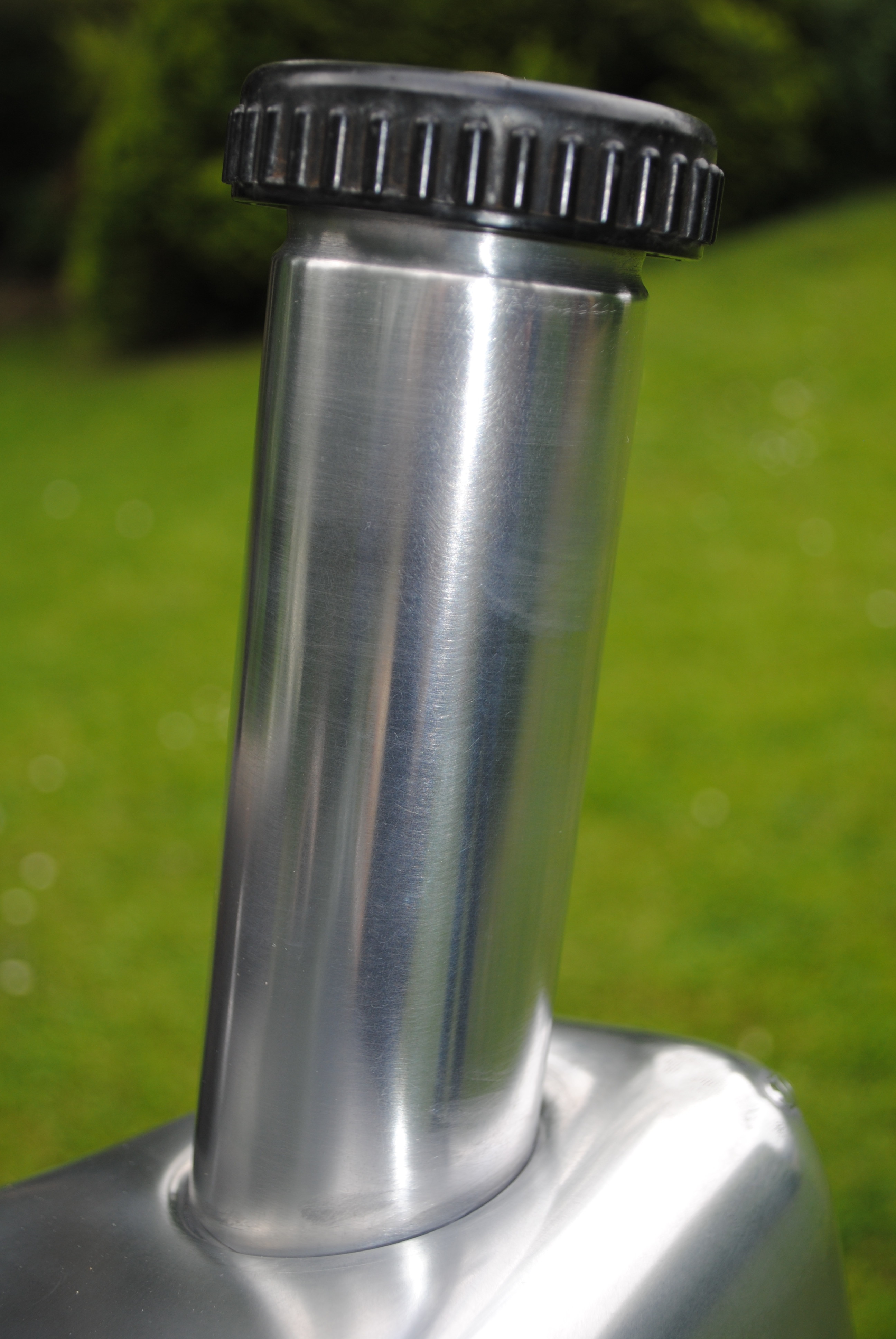 The above picture shows the original Ferrari filler cap attached to the new fuel tank neck.
I am happy to make any fuel tank to suit a Ferrari to the original specification or to a modified design including race fuel tanks suitable for FIA events.
I have made a selection of Ferrari fuel / petrol / gas tanks for both private owners and a number of prestigious Ferrari specialists in the UK, Europe and the USA.